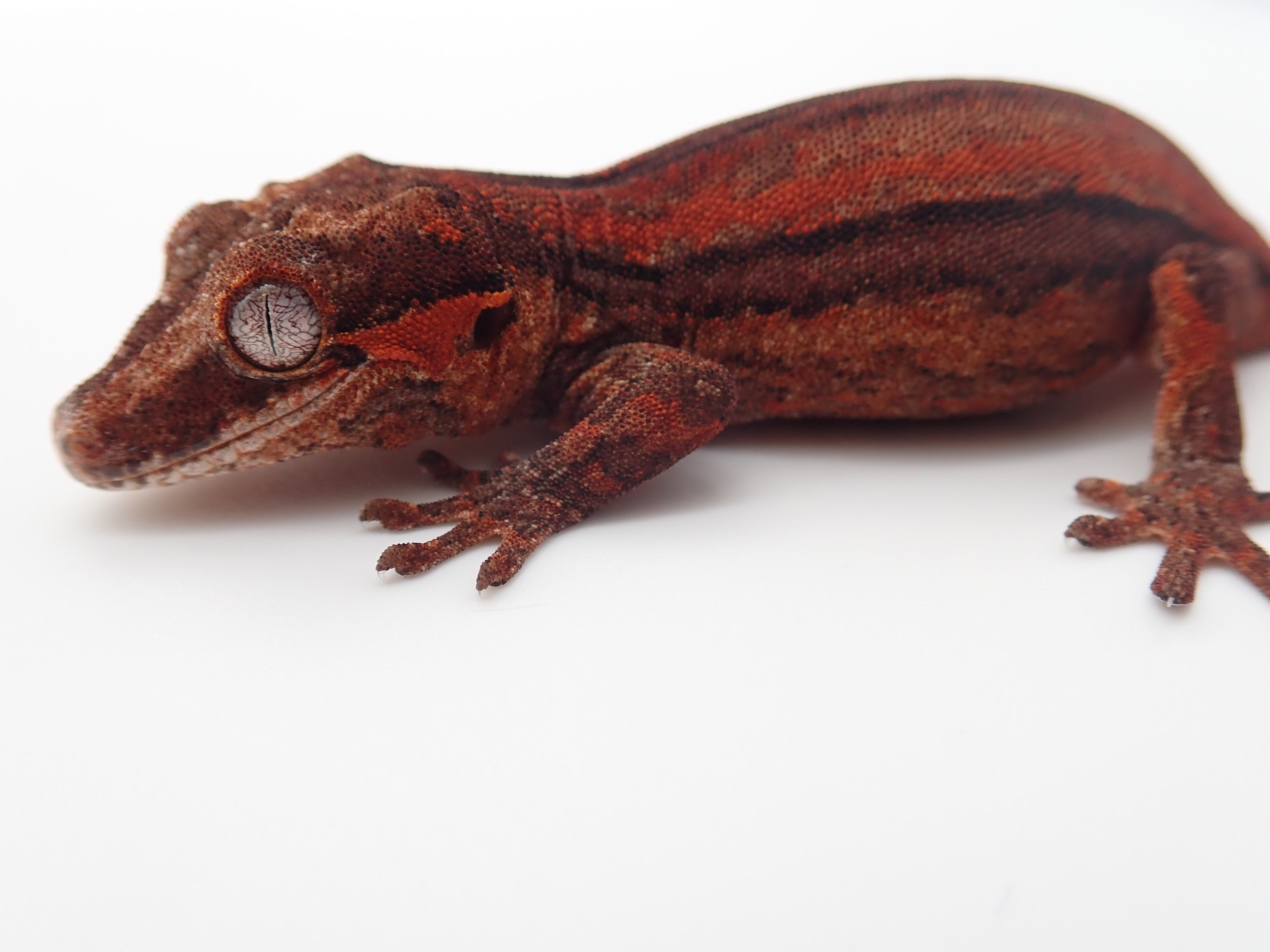 Payton (G214)
Really great colors coming in on this super stripe.
There are two tones of red coming through. The dark stripes are solid and crisp both along the back and sides. Tail is dark orange. The colors on this gecko just keep getting better and I expect that to continue as they grow.
Hatched 3-14-19 from my Mars Pairing, Stella and Denzel.
Shipping is $50 for live animal orders over $50.
Animals are shipped Priority Overnight with FedEx Monday through Wednesday. We do not ship during extreme temperatures and are happy to hold your gecko with full payment until there is proper shipping weather. Local pick-up in Richmond, Ca is available.
sale