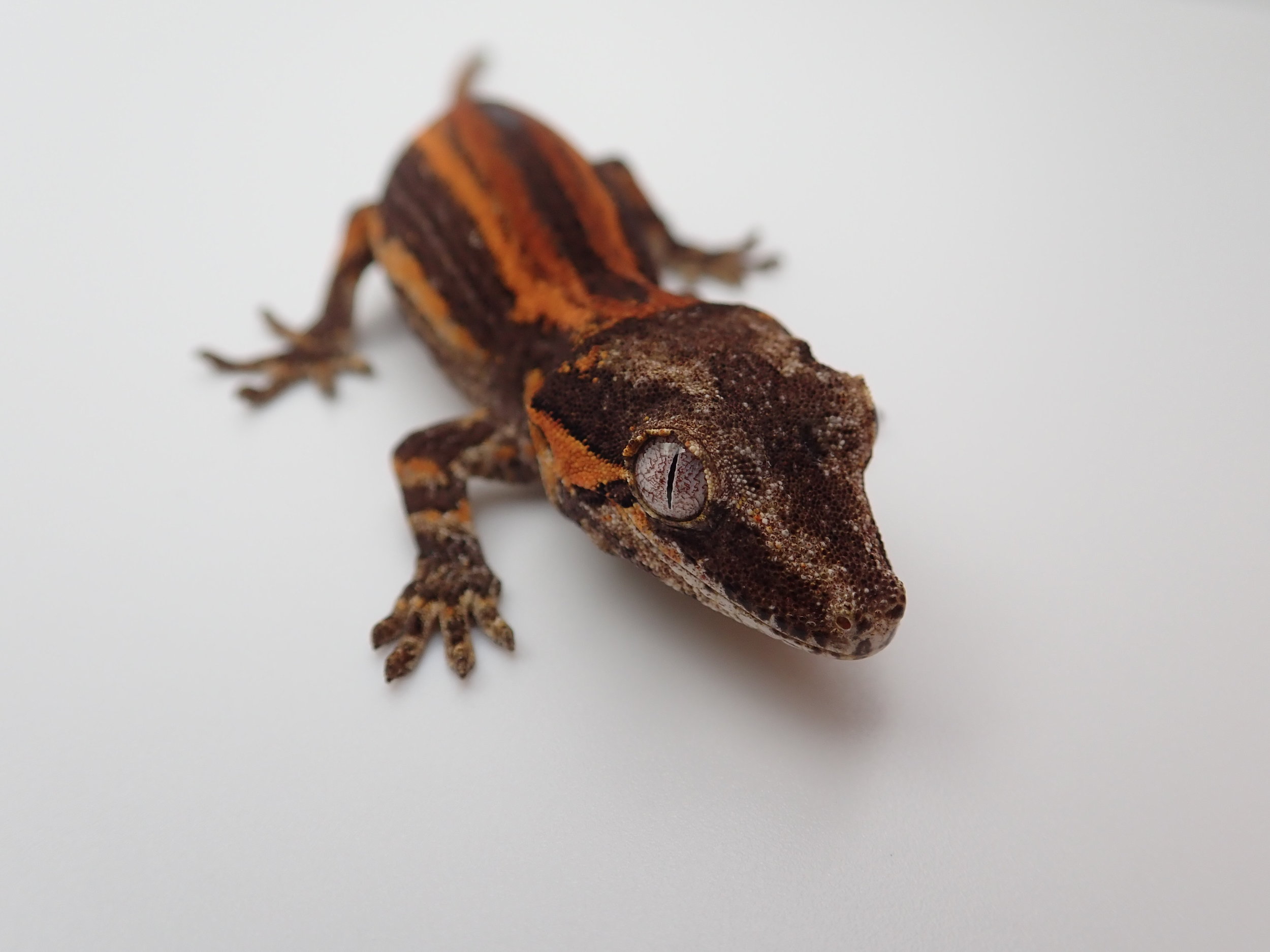 Cleo, Unsexed (245)
Bacon super stripe from our Mars group (#4). So much color from the bright orange cheeks to the tail.
Hatch 7/12/19 (G245)
Shipping is $50 for live animal orders over $50. Animals are shipped Priority Overnight with FedEx Monday through Wednesday. We do not ship during extreme temperatures and are happy to hold your gecko with full payment until there is proper shipping weather. Local pick-up in Richmond, Ca is available.