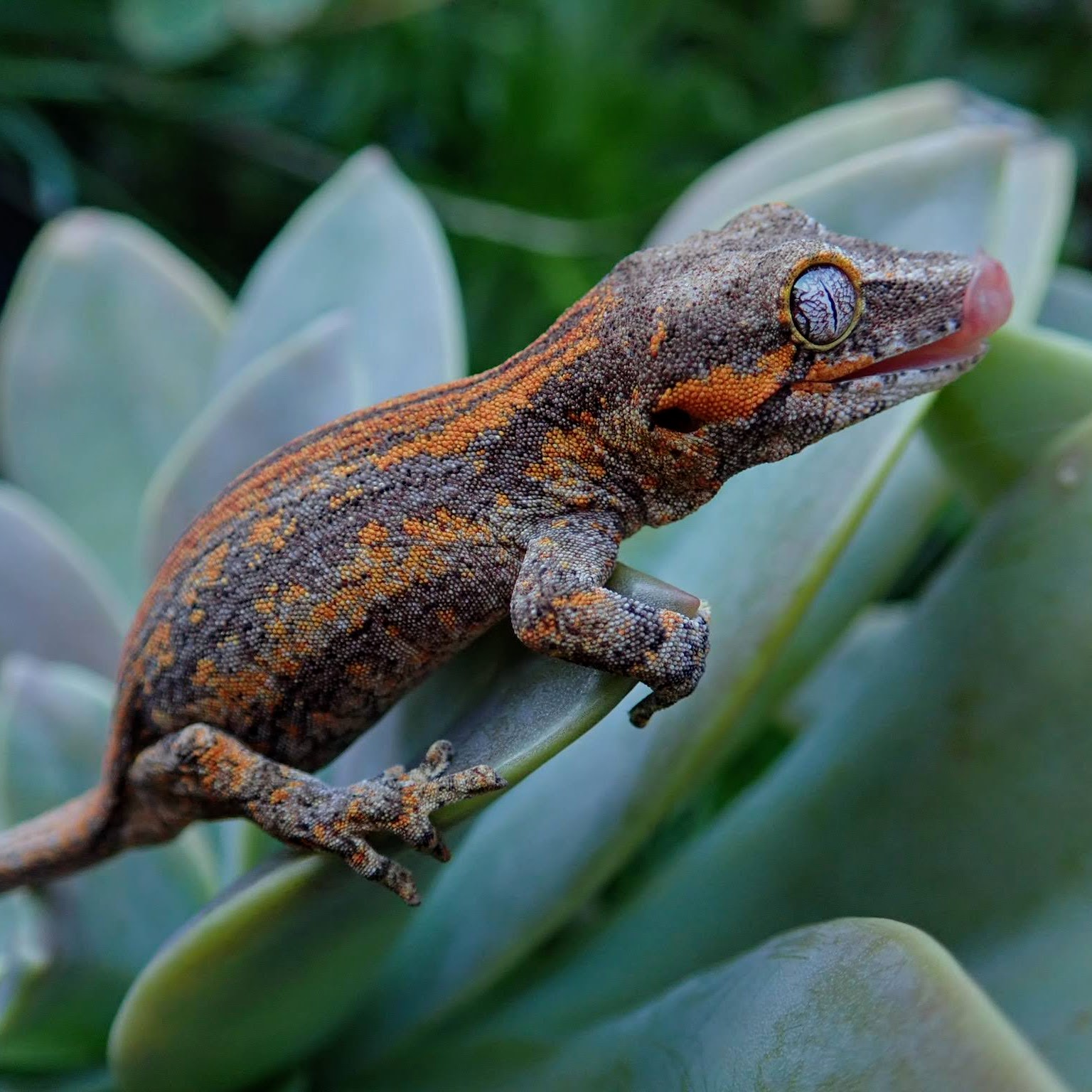 Harlow, Unsexed (G196)
Insane amount of orange on this aberrant striped gargoyle with great center stripes. We might hold this one back, so if you want to add this gorgeous gecko to your gecko family, now is the time.
Unsexed
Hatched November 5, 2018 from group #9
Shipping is $50 for live animal orders over $50.
Animals are shipped Priority Overnight with FedEx Monday through Wednesday. We do not ship during extreme temperatures and are happy to hold your gecko with full payment until there is proper shipping weather. Local pick-up in Richmond, Ca is available.